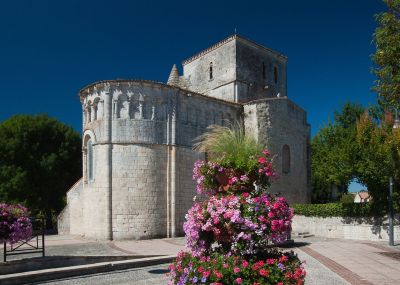 Vaux-sur-Mer
The Hotel & Restaurant de la Plage is close to the small seaside resort of Vaux-sur-Mer where you can spend pleasant moments with family, friends or as a couple. Here, you can choose between four "conches" of fine sand bordered by cliffs: Conche de Gilet, Plage de Saint-Sordelin, Conche du Conseil, Plage de Nauzan. The town is bordered by the beach of Pontaillac which it shares with Royan and that of Nauzan on the edge of Saint-Palais-sur-Mer.
A seaside resort between Saint-Palais-sur-Mer and your hotel de la Plage
Vaux-sur-Mer is a resort where you can take the time to live. In the middle of landscapes which bear the imprints of history: of the powerful medieval abbey of Vaux, of the holiday resort of the end of the 19th century and the beginning of the 20th and of post-war reconstruction. Discover this rich heritage during walking tours in the city centre and on the smugglers trail. And enjoy the many events all year round, mostly free and open to everyone, offered by this classified tourist resort: concerts, strolls, shows, theater ...